Hey everyone,
I'm actually an old player that "retired" and feels like coming back into the game. I played VFS ever since Dumbassking was still here. I think the early stages of the game. The whole time I have been playing on Garena. Last time I was playing in Malaysia TFT Room 1 using previous my account named dunnowat. Now I use .|cffff1010FoX. or more commonly called Red FoX. I believe those who have been playing on Garena for a long time in Malaysia TFT Room 1 should know either my previous account or my current account. I sometimes hop rooms as well so I don't play in 1 specific room all the time. So now I felt like playing VFS again so I decided to come out of "retirement" and play again so I guess I'm quite rusty now. I think I was considered a pro back then.

Lol. It would be cool if anyone remembers or recognizes me.

I was also buddies with !|cff0000ffClue but I don't ever see him online anymore. May I inquire on what happened to him? Also I am part of his clan called [VFS]. Is this an inactive clan? As I am not sure. Thanks in advance to those who answer my questions and i just wanna say hi to everyone.



Number of posts

: 2


Reputation

: 0

---

Registration date :

2009-12-02

---



Hello and Welcome... I am Greg, you may remember me, a friend of Dumbass. Clue does not play anymore usually. I have not been on Garena in a while but i do not think that VFS in Garena is active. I'm sorry to say but i don't remember you.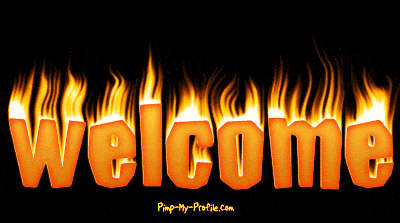 Global Moderator




Mood

:

---

Number of posts

: 564


Location

: McDonald Islands


Reputation

: -6

---

Registration date :

2009-02-07

---



Hey Greg, yeah I do remember you. Is there an active vampirism clan from this forum in Garena? Clue doesn't play anymore? That's sad. I'm actually not surprised that you don't know me because you don't really play on Garena that much. Lol



Number of posts

: 2


Reputation

: 0

---

Registration date :

2009-12-02

---



Yea I don't Lol, i play on US.WEST B.Net. I have not heard of an active Vampirism clan from this forum. I think Sam will go on Garena sometimes so he might know. There is just a bunch of people that gave there names to each other on a list.
Global Moderator




Mood

:

---

Number of posts

: 564


Location

: McDonald Islands


Reputation

: -6

---

Registration date :

2009-02-07

---




---
Permissions in this forum:
You
cannot
reply to topics in this forum